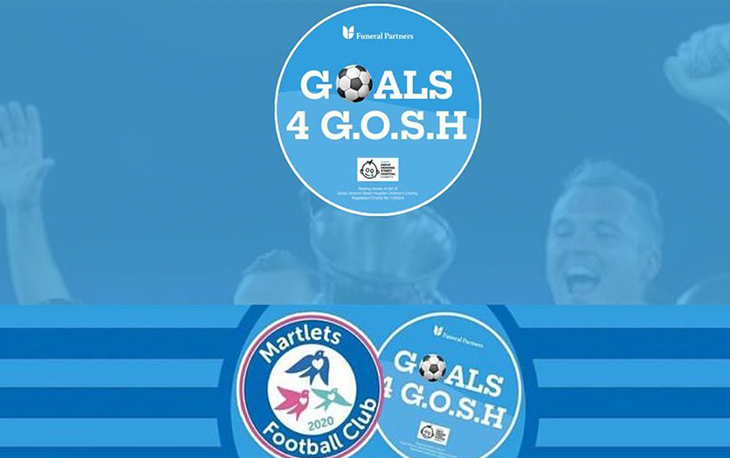 Payne & Sons Funeral Directors are proud to be a co-organiser of the G4G vs Martlets Hospice F.C. charity match taking place this Sunday at Worthing Football Club.
The Martlets team will be taking on a G4G squad down to Sussex in a one-off charity match made up of a selection of G4G players from the last few years to play against the Martlets F.C.
The Martlets team will consist of former Brighton & Hove Albion F.C players, Martlets Hospice supporters & local celebrities.
Proceeds will be split 50/50 between the two charities of Great Ormond Street Hospital children's charity & the Martlets Hospice Martlets Hospice Great Ormond Street Hospital and Children's Charity