About Payne & Sons Funeral Directors
Payne & Sons Funeral Directors was established to serve Eastbourne and Hampden Park and the neighbouring communities of East Dean, Pevensey and Polegate.
Rifleman Christopher Howard set up Payne & Sons Funeral Directors with parents Donna & Rod Payne in July 2010, just 11 months after being severely injured by an IED whilst on foot patrol in Helmand Province, Afghanistan. It is now led by Funeral Director Lee Howard, Christopher's younger brother. 
Our Eastbourne funeral home, in a former Edwardian cinema, has its own service venue in Eastern Hall. This is a beautifully spacious large room in which we can conduct a funeral or 'celebration of life' service that will easily seat 70 or more. 
The teams at our Eastbourne and Hampden Park funeral homes will provide advice at every stage of the funeral planning process, and will arrange an individual and unique funeral to help you celebrate the life of your loved one. 
Here at Payne & Sons Funeral Directors we also offer an affordable prepaid funeral plan, Choice, so that you can arrange and pay for a funeral in advance. This will protect your family from rising costs and remove uncertainty about your wishes.
If you would like to talk to us about planning a funeral, or our Choice plan, please come and see us in any of our funeral homes, or if you'd rather we can arrange a home visit. We're also available 24 hours a day on the phone so if you need anything please don't hesitate to call your local funeral home.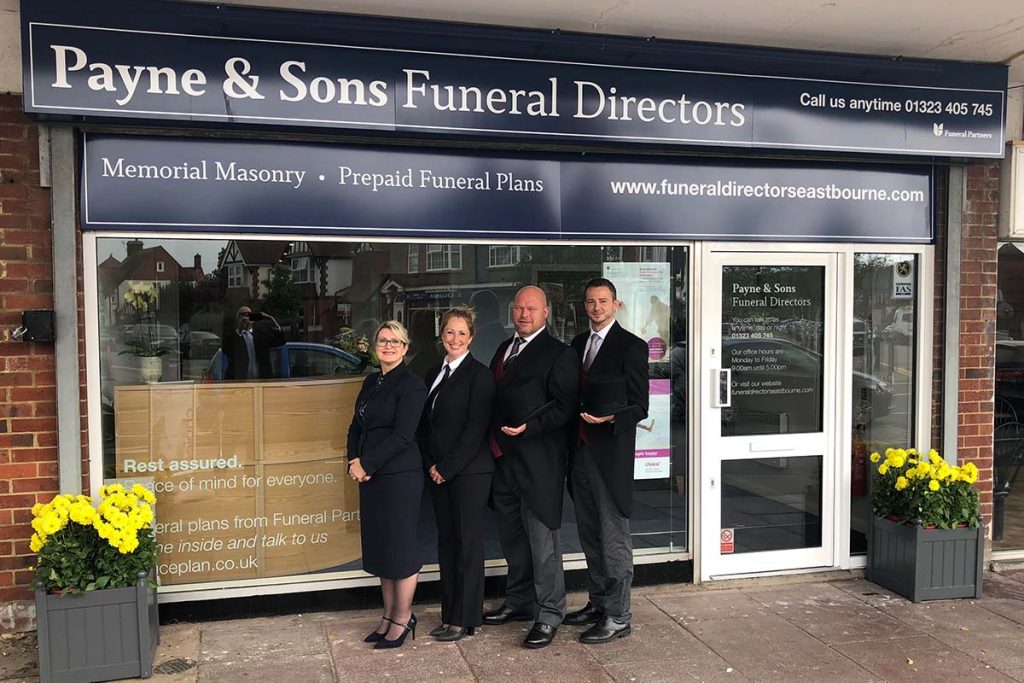 Meet the Team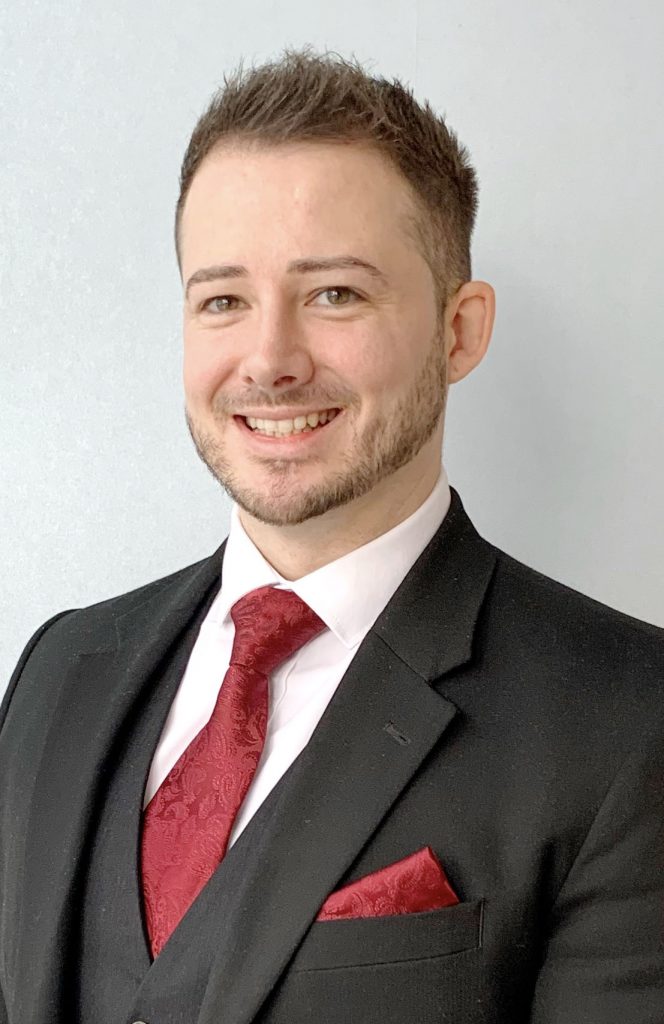 Lee Howard
Area Development Manager
Lee has been with Payne & Sons Funeral Directors since 2010, and is the younger brother of Christopher Howard who set up the business with Lee's parents Donna & Rod Payne. He previously worked in a local leisure centre and before that trained in the military.
In the past 10 years he has ensured that every funeral has met the personal needs and requirements of every family, became Funeral Director in 2015 and then Area Development Manager in 2018. He says he enjoys "Helping families through one of the hardest times in their lives, it's very rewarding."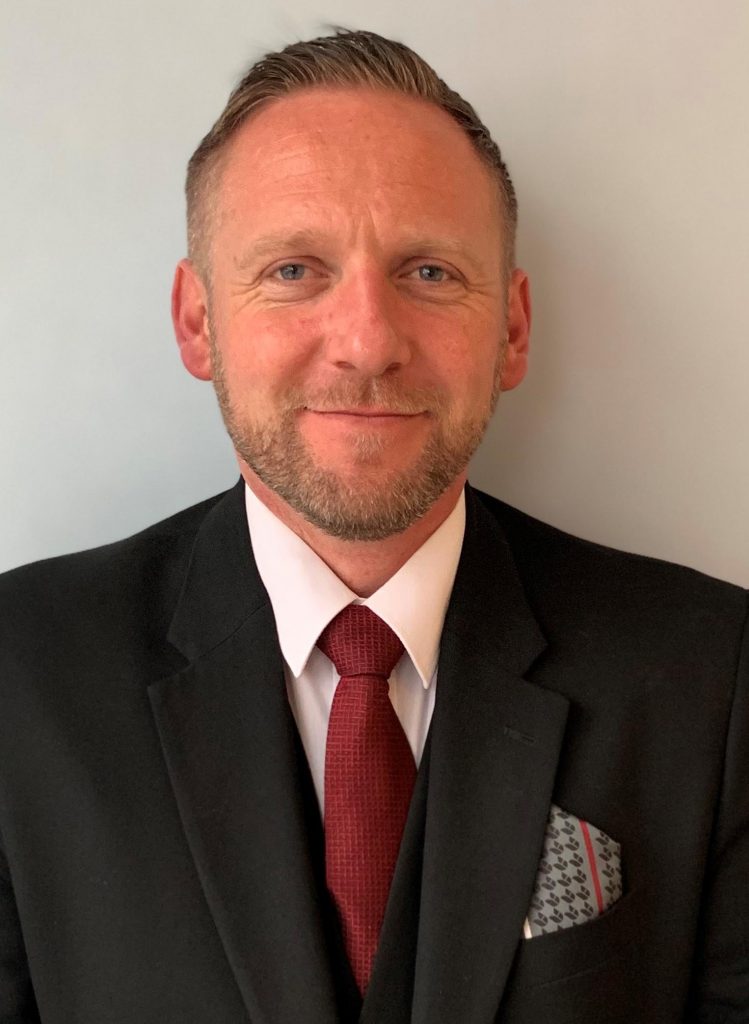 Dean Haffenden
Funeral Director
Dean has been with Payne & Sons Funeral Directors since 2015 as an Acting Funeral Director.
Previous roles include a Homemaker and a DJ.
What Dean enjoys most about his job is being able to offer support and guide people through what can be an incredibly difficult time.
In Dean's spare time he likes to train in Martial Arts with his wife and 4 boys as well as sharing an interest in music and historical weapons.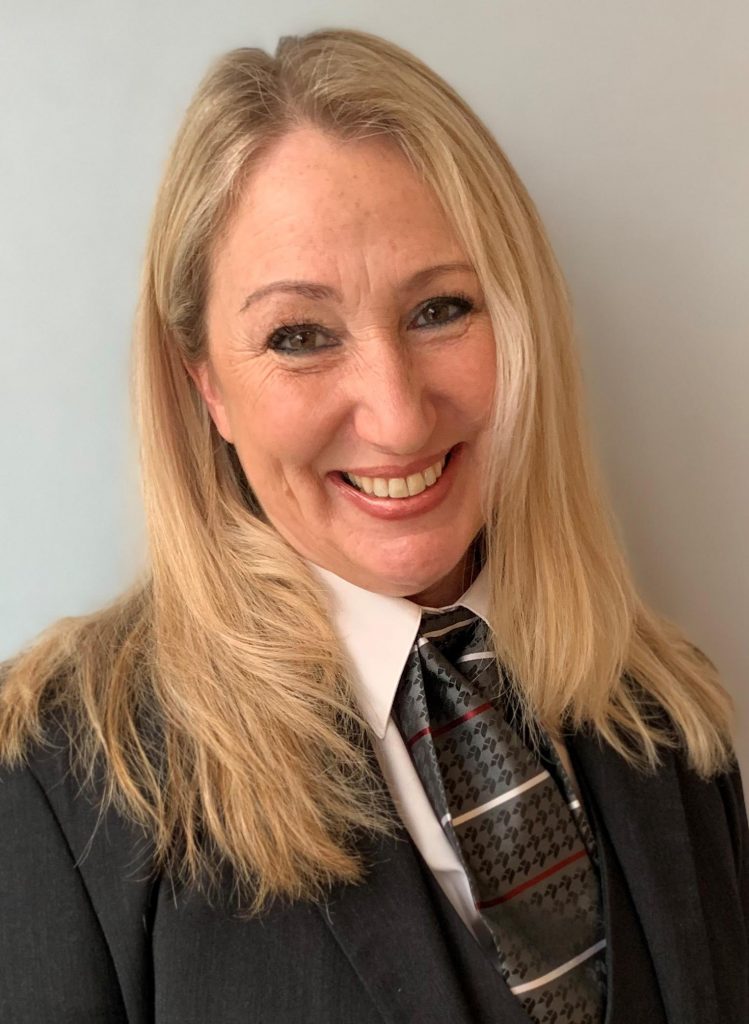 Donna Marie Payne
Funeral Director
Donna rejoined Payne & Sons Funeral Directors in 2018 after setting up the business with Christopher Howard and Rod Payne. Before that she worked as a mortuary technician.
Donna says she most enjoys 'Helping people through one of the hardest times in their lives'.
She has a keen interest in horses and enjoys spending time with her family.
Our Values
Pride
We take pride in everything we do. Our aim is that everyone who works for Funeral Partners shares our values.
Helping People
Our business exists to help the bereaved to make fitting arrangements for their loved one's last journey and to provide lasting memories for family and friends.
We do this with a positive, caring and understanding approach.
Respect for everyone
We value diversity and treat everyone with the same respect, courtesy and dignity.
Professional Standards
We are a professional organisation and we strive to achieve the highest possible standards in everything we do and to improve upon these standards continuously.
Accept responsibility
We accept responsibility for our actions both as a company and as individuals.
Partnership
We believe that we can only achieve our goals by working together in partnership with client families, suppliers and our employees.