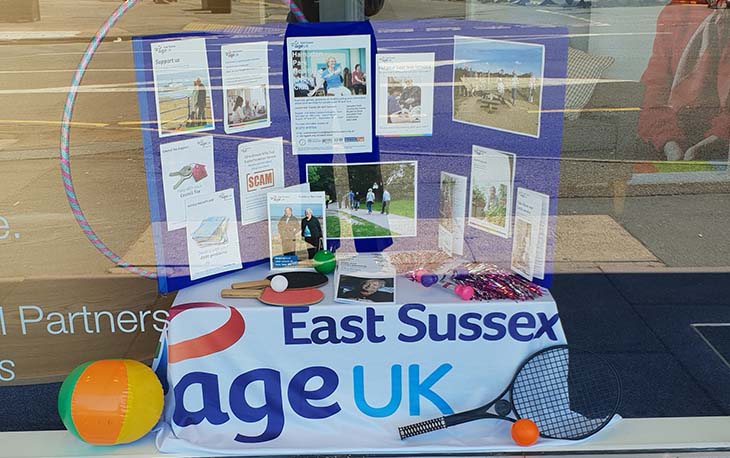 This informative community window display was created by Funeral Arranger Val Williamson at our Hampden Park branch.
Payne and Sons are aiming to help raise awareness of Age UK East Sussex and the services they provide to older people in the community. Val is hoping to do some fundraising in particular for the Over Fifties Healthy Living club which meets in the Community Centre fortnightly.
Val said: "I took part in one of the Tai Chi fitness sessions to make my introductions and become acquainted with the centre, it was very relaxing! I am hoping to be able to do some fundraising and support the centre with whatever they need as it is a much valued community resource."
Age UK East Sussex is an independent local charity working in the local community to help older people for 70 years. They are supported by donations from the public, income from their charity shops and some charitable grants.
To find out more about the services they offer, visit their website https://www.ageuk.org.uk/