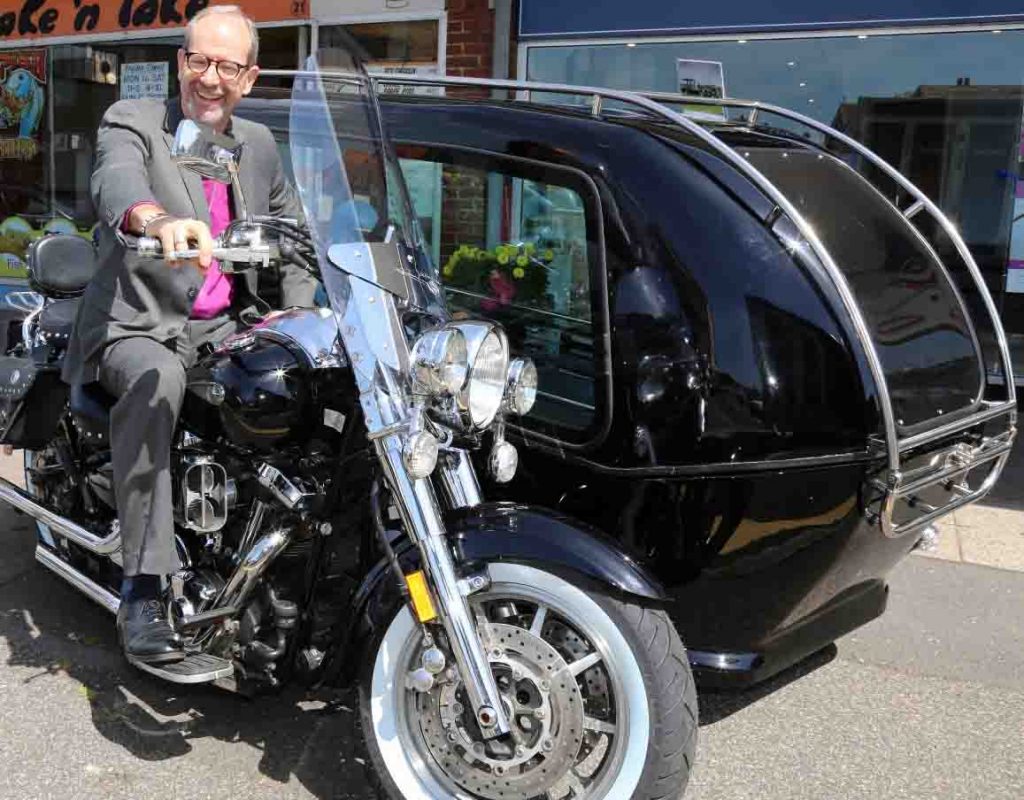 The Bishop of Lewes, The Right Reverend Richard Jackson, has officially opened a new branch of Payne & Sons Funeral Directors in Eastbourne.
He cut the ribbon to open the branch on Brassey Parade, Hampden Park, on 15 June with Deputy Mayor of Eastbourne, Councillor Kathy Ballard.
Payne & Sons was established in July 2010, by Rifleman Christopher Howard of 2nd Battalion the Rifles alongside his mother and stepfather, Donna and Rod Payne, just 11 months after he was severely injured by an IED whilst on foot patrol in Helmand Province, Afghanistan.
Now led by Christopher's younger brother Lee Howard, Payne & Sons serves Eastbourne & Hampden Park and the neighbouring communities of East Dean, Pevensey and Polegate.
Acting Area Development Manager Lee said: "Our second branch opening means that we are able to widen our offering in the community as, sometimes, people struggle to get to our branch on Seaside in Eastbourne.
"We are the only funeral home in the Hampden Park area so we hope to help people who can't always reach the main town centres.
"I couldn't be more proud of what my family has achieved. Being able to work my way up to this point in the business at 28-years'-old is a great feeling and since being in charge of Payne & Sons, I really do feel as if I am growing with the business."
Regional Development Director for Funeral Partners, Jaron Chamberlain, said: "We are delighted that Rodney and Donna Payne have decided to come back into the business and join us on this new venture.
"The future is definitely bright for this wonderful business and I am excited to be a part of it."